Come to Extremadura

15 planes para disfrutar del otoño
Gastronomic escapes, city breaks, visits to World Heritage Sites or Nature Reserves, hidden treasures, trekking... Genuine colours and tastes are waiting for you!
1. Gastroexperiencias. This autumn, Extremadura is offering 160 activities related to cuisine, nature and culture. The Gastroexperiencias project is the result of the collaboration between Tourism of Extremadura and over 400 establishments, including accommodation, restaurants and companies offering different activities. Visitors may enjoy firm season menus to routes in 4WD, cultural visits, wine and cheese tastings, birdwatching and stargazing activities and routes in balloon or canoe.
A full list of all gastroexperiencias can be found in the four catalogues divided by areas: Plasencia and northern Extremadura; Cáceres and its surroundings; Mérida, Badajoz and its surroundings; and Zafra and southern Extremadura: GASTROEXPERIENCIAS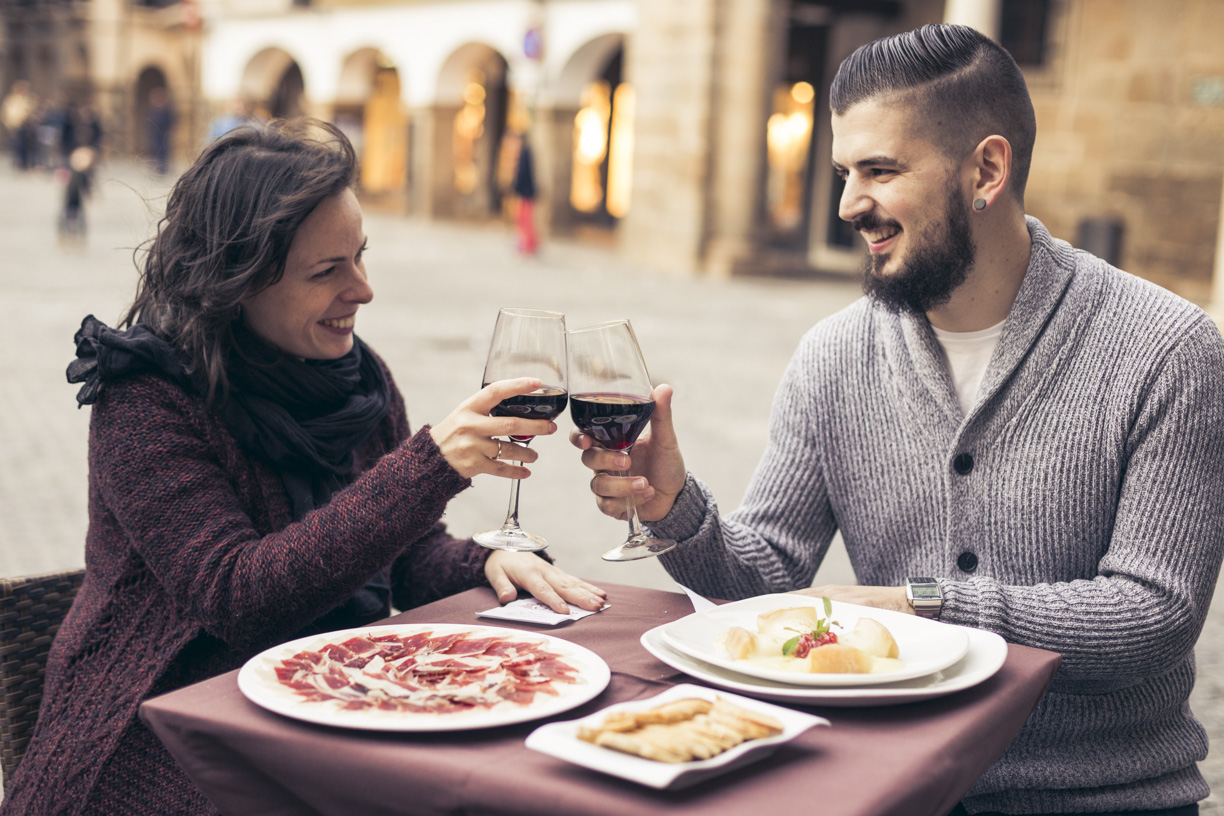 2. UNESCO Natural Reserves. The natural environment of Extremadura is one of the most diverse and best preserved in Southern Europe. It includes over 50 protected spaces, including four recognized by UNESCO: the Nature Reserves of Monfragüe, Tagus International and La Siberia and the Villuercas-Ibores-Jara Geopark.
They are all perfect spots for cycling or trekking, admiring its wildlife (one of the most impressive spectacles of autumn in Extremadura is the bawling of deer), mushroom gathering or improving your photographic skills in nature.
Despite the restrictions caused by the covid-19 pandemic, these UNESCO spaces organize activities to raise awareness on their natural, cultural and gastronomic value. Some of them are the Otoño de La Siberia, which includes guided tours and mushroom-gathering and birdwatching activities, and the Cáceres Nature Reserve Month (Monfragüe and Tagus International), with over 50 proposals from 31 October to 13 December.
More information: PATRIMONIO NATURAL UNESCO
3. Monumental towns and villages. You can admire the legacy of Romans, Christians, Jews and Arabs in dozens of towns and villages. Prehistoric sites, Roman bridges, churches, cathedrals, monasteries, alcazabas, Jewish quarters, castles and palaces dot the territory of Extremadura.
Cáceres, Mérida and the Monastery of Guadalupe, all of them World Heritage Sites, are especially remarkable. Other municipalities with important old towns are Plasencia, Trujillo, Hervás, Coria and Valencia de Alcántara in the province of Cáceres, and Badajoz, Olivenza, Jerez de los Caballeros, Azuaga and Llerena in the province of Badajoz.
A tour of Extremadura is a tour of history though its monuments, such as the Roman bridge of Alcántara, one of the most impressive bridges of its time, the Monastery of Yuste (Real Sitio and European Heritage), which was the place of retirement of Charles V in the 16th century.
More information: MAIN CITIES
4. Otoño Mágico in the Valle del Ambroz. As many other things, the Otoño Mágico Festival, Festival of National Tourist Interest has been disrupted by the COVID-19 pandemic. However, the magical autumnal beauty of the Valle del Ambroz is reason enough for a trip to its villages and its magnificent woods of chestnuts and oaks. Conversely to previous years, Otoño Mágico does not organize any crowded activities such as the cross-mountain course or the BTT route Caminos del Ambroz, or performances with public (music, theatre, magic). However, it does propose ten new routes to do alone or with family, on foot or by bike, and complete with multimedia contents and QR codes.
More information: https://visitambroz.es/
5. Greenways. About 130 km of old railway tracks are now perfectly prepared and marked paths to trail walking, by bike or on horseback. Let's find out a little more about Greenways. Extremadura has four safe itineraries that cross highly diverse landscapes:
Vía de la Plata Greenway (25.8 km) in the Valle del Ambroz.
Monfragüe Greenway (17,6 km) in Malpartida de Plasencia.
La Jayona Greenway (30,8 km) in Campiña Sur.
Las Vegas del Guadiana Greenway (56.2 km), from Villanueva de la Serena to Logrosán.
Más información: VÍAS VERDES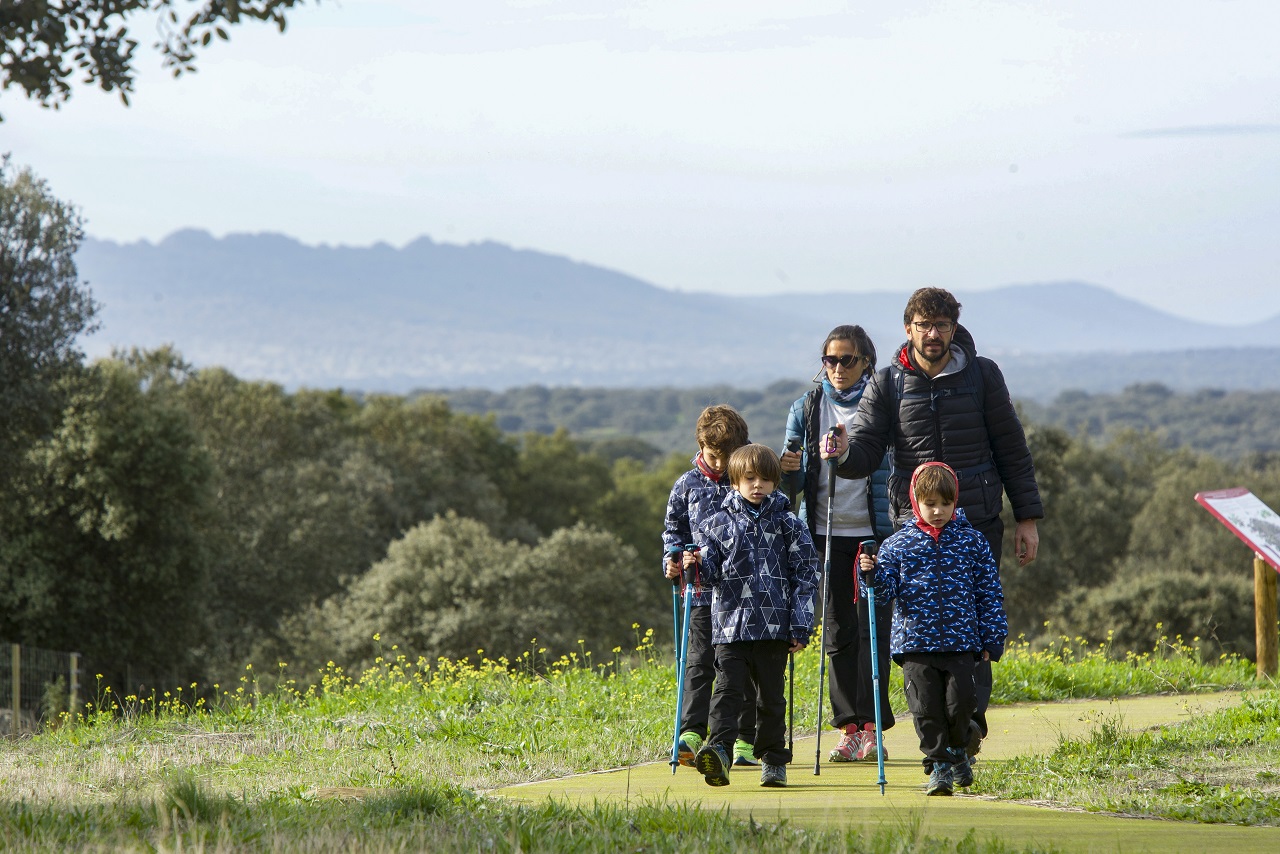 6. Gastronomy Routes. In Extremadura there are four different gastronomy routes with activities programmes for children and grown-ups, which explain the origin and the production process of four of the region's best products: the Cheese Route, the Olive Oil Route, the Ribera del Guadiana Wine Route and the "Dehesa de Extremadura" Ibérico Ham Route.
Guided tours of livestock holdings, cheese dairies, oil presses, wineries and ham cellars. Safaris through the dehesa. Walks through centuries-old vineyards and olive groves. "Shepherd for a day" activities, such as milking and cheese making. Tastings. There's nothing better than a gastronomic tour of Extremadura learning about the local products from producers themselves.
More information: EXTREMADURA GOURMET
7. Sensaciones del Pimentón de la Vera. For the third year in a row, and despite the pandemic, Northern Extremadura pays homage to one of its star products. From 14 to 29 November, the festival Sensaciones del Pimentón de la Vera organized about 50 tourist activities in order to discover this spice, which is unavoidable in any respectable Spanish kitchen. Tasting menus, tapas route, visit to factories and other proposals take over several towns, such as Plasencia, Cuacos de Yuste, Jaraíz de la Vera and Jarandilla de la Vera.
More information: https://www.facebook.com/sensacionespimentonveradop/ 
8. Hidden treasures. Extremadura is much more than the Roman Theatre in Mérida, the old town in Cáceres or the Plaza Mayor in Trujillo. The region is rich in heritage, and while some monuments are often in the spotlight, others are hidden.
Prehistoric monuments, Roman theatres, churches and castles. Did you know that in Valencia de Alcántara, in the Tagus International, stands one of the most important megalithic sites in Europe, which includes over forty dolmens? And that the Ara shrine, in Campiña Sur, is called the Sistine Chapel of Extremadura because if vault features frescoes of scenes of the Genesis?
More information: HIDDEN TREASURES
9. Cranes in the dehesa. In Extremadura, autumn equals cranes, and deer, and chestnuts. Thousands of cranes come from Northern Europe to spend the coldest months in the fields of Extremadura. Extremadura is, in fact, their preferred post to spend the winter in the Iberian Peninsula.
In many places, including the areas of Miajadas-Trujillo, Vegas Altas del Guadiana, Navalvillar de Pela, Siruela and other spots in La Siberia, and by the Los Canchales, Borbollón, Valdecañas and Gabriel y Galán reservoirs, it is relatively easy to see cranes and hear their characteristic loud trumpeting call. Do not miss this natural spectacular show!
More information: https://www.birdinginextremadura.com/
10. Paths to Guadalupe. There are many reasons to go to Guadalupe, visit its Monastery (World Heritage Site since 1993) and visit this pretty village on the mountains before enjoying its delicious cuisine. This autumn, the trip could take you literally to heaven: it is a Holy Year in Guadalupe and it is thus possible to be granted a plenary indulgence.
For centuries, pilgrims have walked different roads to get to this important religious destination, which is considered only second to Santiago de Compostela.
Once in the Royal Monastery of Santa María, the church, the two cloisters (one Mudéjar and one Gothic), the sacristy, the alcove and the museums it houses are a must.
More information: PATHS TO GUADALUPE